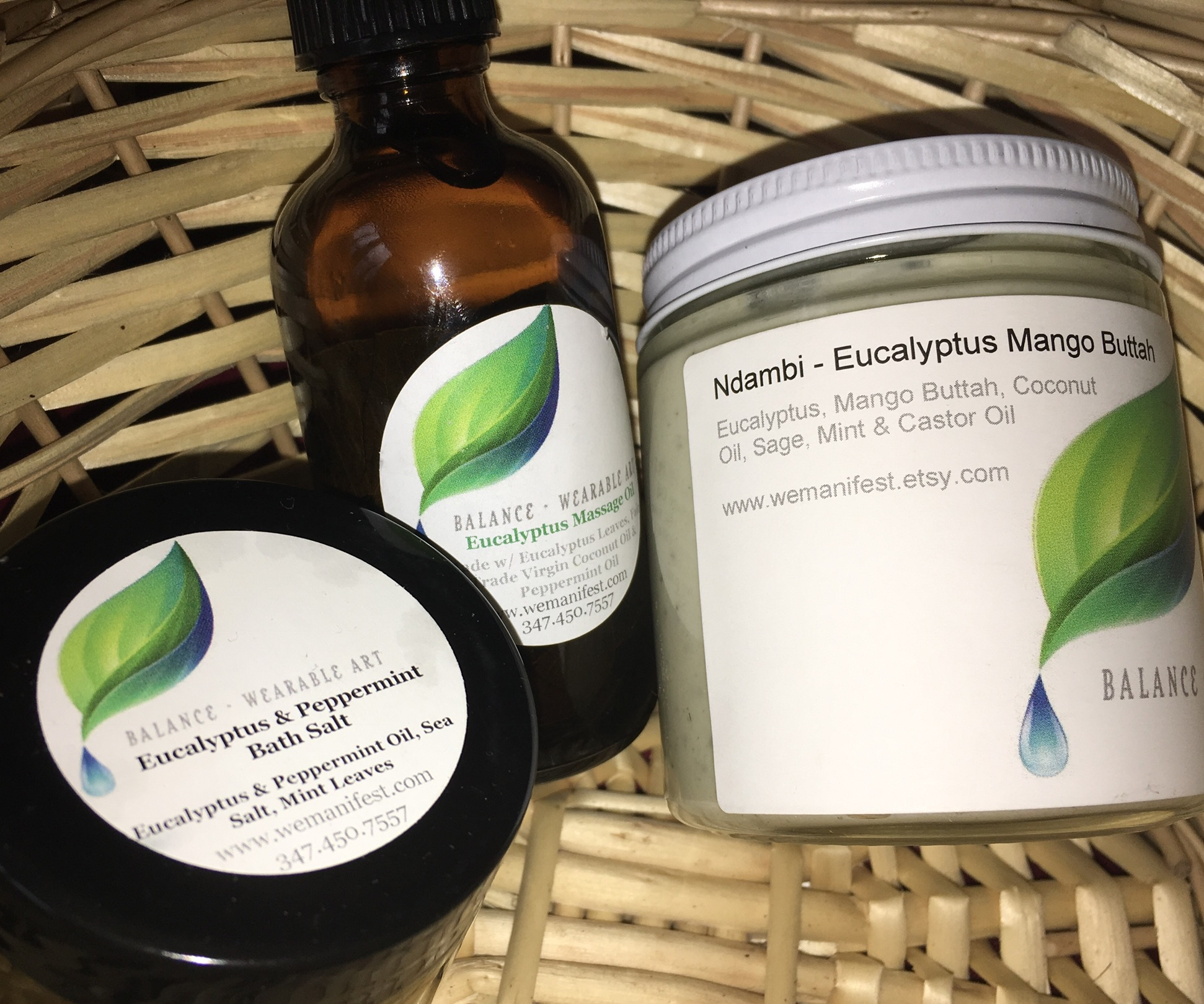 🌱🍃💜Eucalyptus Love💜🍃🌱
Excite the great people in your life with this small but potent package of Eucalyptus goodness!
This handcrafted, 100% organic combination tingles your senses and cleanses your aura! Eucalyptus Peppermint scrub made with both herbs, coconut oil, Dead Sea Salt & essential oils + Eucalyptus Massage Oil + NDAMBI ~ Eucalyptus Mango Butter!
Try it! I know you'll love it!!